There can be lots of different reasons to want to make improvements to your home. Some may want to whip their house into shape so that they can put it on the market.
Others may simply want to improve their home for themselves, and to add value in case they want to sell it in the future.
However, while many may want to add value to their homes, they may feel intimidated by trying to do it, and they may think that it is a difficult task. While it does require some work, the upside is that adding value to your home doesn't have to be hard or stressful. There can be many simple and straightforward ways to start increasing your home's value today.
Home Improvement Ideas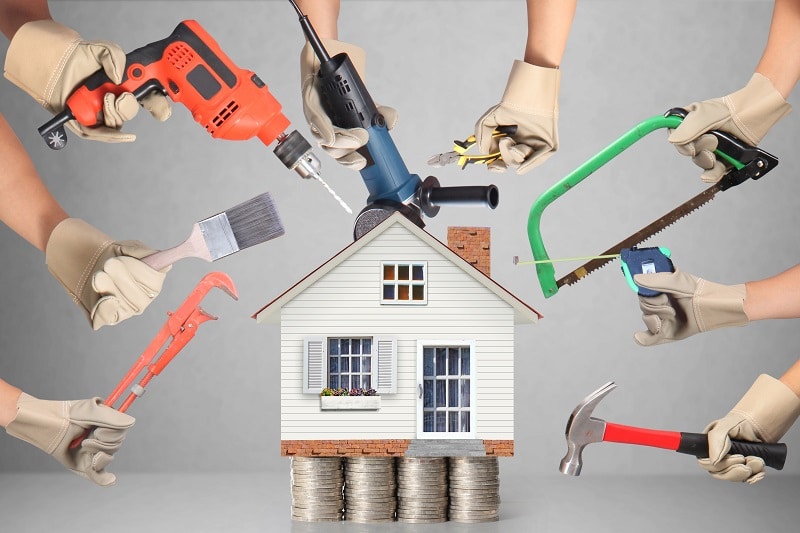 Take Steps to Protect Your House
One thing that can be beneficial when you are looking to increase your home's value is making sure that you take steps to protect your home. Home protection can take many forms, from getting a lighting contactor to installing a new home security system. When deciding what to do, it is important for you to assess your home and decide what things you think it would benefit from the most. For some, home security might make more sense, while for others keeping electric panels updated could be more important.
Finish Your Basement
Another thing that can be a good investment for your home is to finish your basement, if it isn't already finished. A finished basement can be a great way to add lots of valuable living space to your home. This can be great for you if you are staying in your house, and it can also be beneficial if you are looking to gain more attention on the housing market.
From a play space for kids, to an in-home office or home gym, there can be many purposes and uses for a finished basement. When finishing a basement, there are a couple of things that you should keep in mind. Basements don't usually get much if any natural light, so it is important to find ways to help the space feel light and expansive.
One way to do this is to make sure that you are installing plenty of lighting. Another way to help accomplish this is to use light and bright paint colors, instead of bold or dark ones that could cause the room to feel more closed off.
Update Your Kitchen
Of all the rooms in a home, the kitchen is often one that gets the most traffic. Because of this, it often experiences more wear and tear, and can also look more dated than other rooms more quickly. Due to this, focusing on your kitchen can be a good idea when you are seeking to increase your home's value.
For some, updating a kitchen might mean replacing old appliances as well as painting and replacing light fixtures. However, sometimes updating a kitchen can be as simple as trying out a new backsplash or getting a new faucet. By taking some time to assess your kitchen, you can get a better idea of what would help it to look the most updated.
Kitchen and Bath Refinishing Demand at All-Time High
Refresh Your Bathroom
Along with updating your kitchen, it can also be a good idea to make sure that you are looking at your bathroom, too. Just like kitchens, bathrooms tend to undergo lots of wear and tear. Beyond that, they are also more susceptible to water damage than many other rooms in the house. For this reason, it can be a good idea to update your bathroom if possible.
The first priority should be replacing any fixtures that are old or damaged. After that, looking at smaller and more cosmetic issues can be a good idea. For some, even something as simple as a new faucet or a fresh coat of water-resistant paint could make a big difference for the overall look of their bathroom.
Bathtub Refinishing – DIY or Call a Professional?
Consider Your Curb Appeal
Something else that can play a significant role in the overall value of your home is the curb appeal. Some may not think about the curb appeal of their home, especially if they don't plan on putting it on the market soon. The reality is, though, that it can make a big difference for your home's value.
The good news is that working on your curb appeal doesn't have to be difficult. Often simple fixes like keeping your lawn mowed and your landscaping maintained can go a long way. Other fixes like replacing an old mailbox or putting new house numbers up may also seem small, but they can help your home look more put-together.
Some Last Thoughts
From putting it on the market to simply adding more value for your own sake, there are lots of reasons why you may want to make improvements to your house. While it may seem like a big task to some, the good news is there are straightforward ways to help increase your home's value today.
Representing RestorationMaster Finder as a Copywriter and Social Media enthusiast.