Whether you've just found out that you're starting a new job next week or have suddenly decided to become more adventurous, a last-minute move is your only option. Moving is never easy, no matter how much time you have, but doing it quickly and suddenly can be harder than you can imagine.
Still, if you stay focused on the end-goal and keep your head in the game, you'll be able to do that without losing your mind. So, if you are facing a last-minute move, here are a few tips you'll need to follow.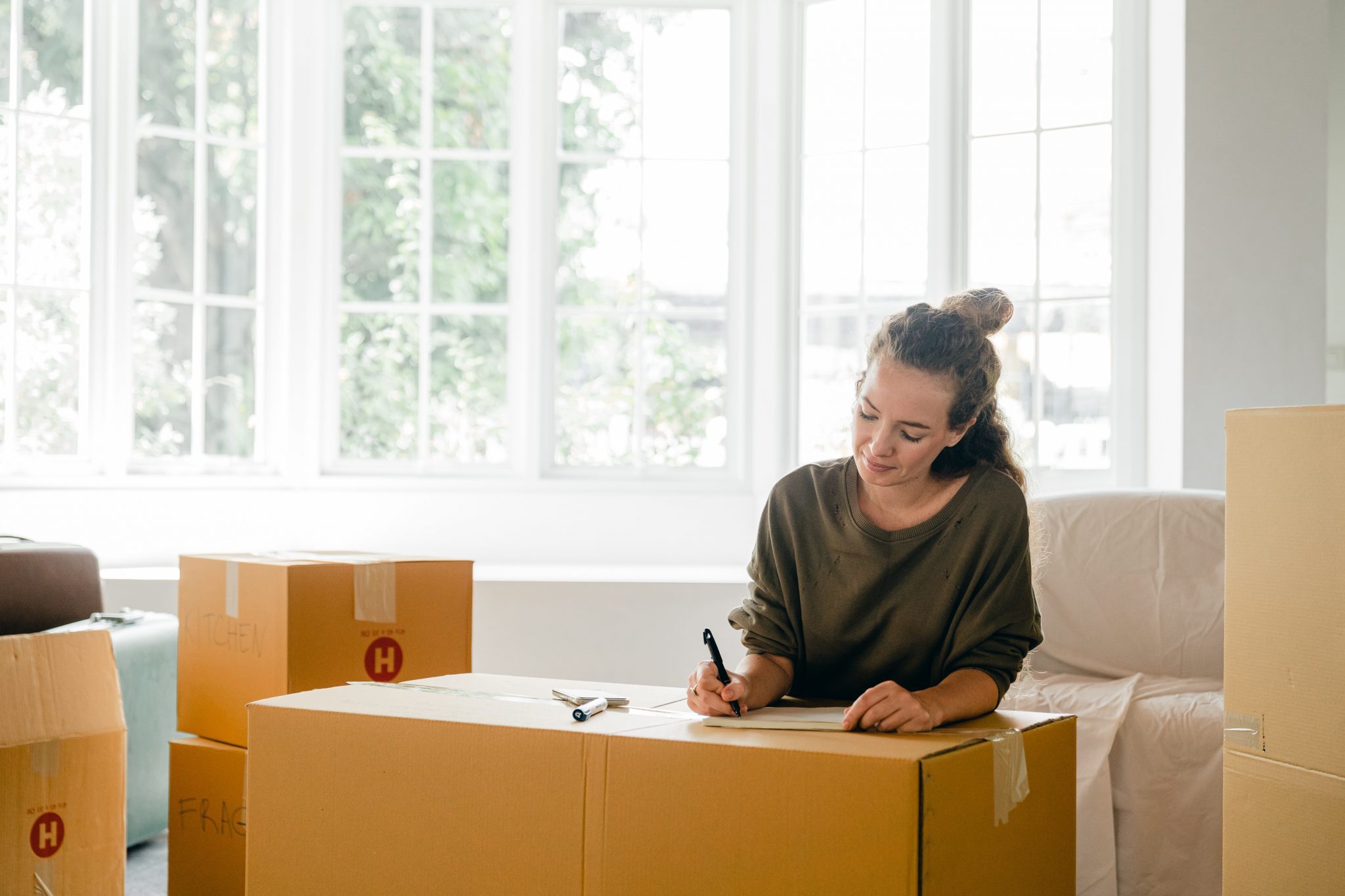 1. Declutter quickly
Decluttering your home before your move is the most important thing on your list, and lots of people don't mind investing tons of time and energy into this process. However, if you're forced to move quickly, you won't have a chance to dedicate enough time to all your possessions and figure out what you're going to need in your future life. Instead, you'll have to think quickly, move swiftly, and stay concentrated at all times!
What you need to do is go through your home, room by room, and throw away everything you don't need anymore. Don't think too much about your possessions and how much you're attached to them – if they're not absolutely necessary, don't even consider packing them. Instead, donate them and do something good with all the things you won't be using anymore, thus turning your decluttering process into a win-win process for everyone involved.
2. Be systematic
No matter where you're moving and how much time you've got, it's all about being organized and focused. However, if you're moving in a hurry, staying concentrated and systematic is more important than ever. In other words, instead of going from one room to the next without a plan, you have to come up with a certain system and stick to it as much as you can.
First, make sure you have enough boxes and so that all your stuff will fit into them. Then just start packing everything you'll need and writing down the contents of each box. Finally, group similar boxes together because that's going to save you tons of time and energy when you start unloading them and unpacking them at your new home.
3. Don't move on your own
Most people believe they'll save a ton of money if they organize and execute the move on their own. They think that they can get the boxes themselves, declutter their old home themselves, pack the remaining items, load them, and move them to their new home themselves – but are you one of those people? Also, do you really think that this is the right way to go?
If you consider all the money you'll waste on gas, all the time you'll spend doing these things, and all the energy you'll invest into the process, you'll realize that moving on your own isn't such a good idea. Instead, you should let a moving company do that because this is a quicker and easier alternative. You can always follow them in your car or rental, and if you find a reliable car rental in Artarmon, for example, you'll be able to rent a moving van and a car at the same time, which will make the entire process easier and simpler.
4. Get up early
Just because you'll have a few days to organize your move and get ready to start your new life doesn't mean you should be wasting time on your moving day. On the contrary, you have to get up early and get a proper head start. Getting up at 5 AM might not be your most favorite thing in the world, but this could make a huge difference in these situations, so set an alarm and wake up before sunrise.
In addition to starting your day as early as possible, you should also think about finding the right time to move. Some people prefer moving during the weekend because they have more free time, but keep in mind that weekdays are less busy and demanding when it comes to the traffic. So, if possible, try to move on a Tuesday, Wednesday, or Thursday, because these days are more relaxed than Mondays, Fridays, Saturdays, and Sundays.
5. Choose a reliable mover
In this day and age, there are so many rogue movers that will offer tempting prices but will instead hold your items hostage while demanding absurd fees. When researching a local moving company, be sure to check their online reviews and that they should be licensed, screened and trained before giving them a dime.
A reliable moving company will be responsive, coordinate your move, arrive on time on moving day and carefully handle each of your belongings. Their estimates should also be clear and concise so there are no surprises at the end of the day.
What to Remember
Unfortunately, you might not be able to make too many choices when you're moving last-minute, but if you're in a position to choose, these few logistical choices will make your move easier, simpler, quicker, and more successful.
Finally, you have to remember to stay as calm and relaxed as you can during this entire process because that's the only way to organize your move efficiently without feeling anxious, stressed out, and tired in the end. And if you manage to do that, your last-minute move will turn out to be the best decision you've ever made!
Expert in emergency fire and Hutto water restoration services, fire cleanup and Hutto water damage cleanup, mold removal, as well as carpet and upholstery cleaning services. Contributor to several restoration and cleaning blogs.