Whether you're buying your first home or moving into your first apartment, safety should be one of your top priorities when choosing a new place. This list will help you decide what steps you need to take to achieve home security and rest easier at night.
1. Picking Your Home
From a safety standpoint, there are some things you should look for when moving into a new home. If you're moving into an apartment complex, for instance, you want to have several layers of security in place. A lobby with a guard shack and a doorman with constant surveillance is your first layer of defense, and a deadbolt or security lock on your door should be the last.
Look for a home with fireproof doors, up-to-date smoke alarms, and CO detectors, and address these issues with your landlord if they are missing. Keep your family safe and avoid costly fire damage restoration.
For home safety, many experts recommend avoiding a house on the corner of a neighborhood, as these homes are more likely to be targeted by burglars. And if you're moving into an older building, take the safety inspection seriously. It is likely that you'll have to replace the windows to make sure they can lock.
2. Smart Home Systems
One of the best (and cheapest) ways to prevent burglary while on vacation is to make sure that you always appear to be at home. You can easily do this by having a smart home system and setting a timer for your lights, making them turn on and off on a schedule, and having your speaker system play music or a podcast periodically.
Whatever home security system you choose can have 24/7 video surveillance accessible by your phone, so you receive alerts whenever motion is detected and can check to see what it is. A smart home can also help you control your smoke alarms, locks, and can allow you to speak to anyone at your front door (a great deterrent for porch pirates). Rather than being reminded of your smoke alarms when they run out of battery in the middle of the night, you can easily check on them from your phone.
3. Security Cameras
While constant monitoring may seem like an overreaction, security cameras have been proven effective both at catching criminals after the incident and at deterring future crimes. It's a good idea to get cameras that are accessible by phone, so you can easily store footage for later and have access to the feed whenever necessary. Plus, if you have small children, this is a great way to get an extra layer of monitoring when they're playing outside. Instead of calling the babysitter to check-in you can just open the camera app on your phone and see for yourself.
4. Door Awareness
Homeowners are sometimes unaware of how many entryways there are to their homes. Most multi-story homes come with an entrance to the basement, a back and front door to the main level, and a door to the garage, along with the garage door itself. This means making sure that five separate entryways have good locks and are locked every night, which can be easy to forget. Some homeowners find some ease of mind with a smart lock system, along with extra locks for the garage door.
The garage can be a particular safety issue, as most come with windows that can easily be accessed and can display any valuables you have inside. If your garage has windows, consider some simple coverings. If you install a lock, be careful not to let any outsiders have access to the code and try to keep from writing it down anywhere. Garages can be an unexpected danger, particularly if you've never owned a home with one attached, so make sure to scope it out and secure any possible insecurities.
5. Secure Your WiFi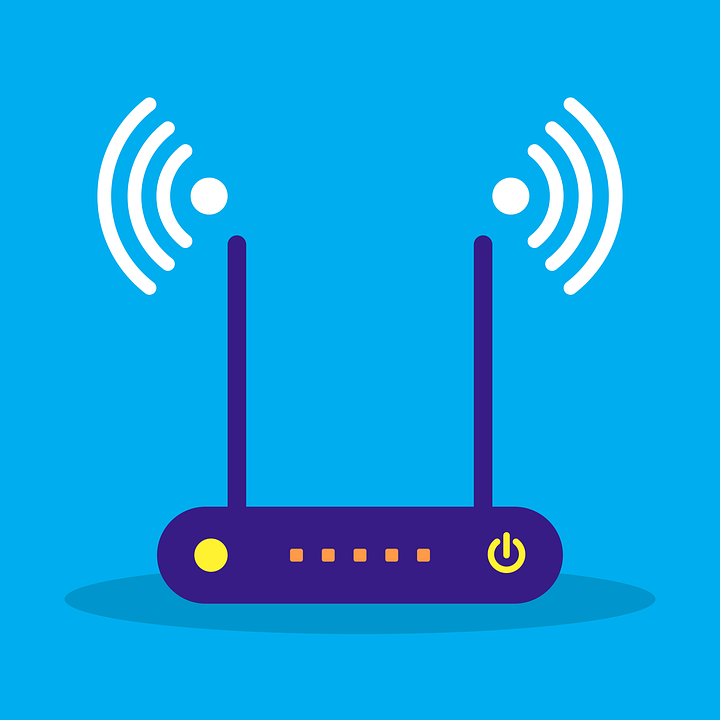 If you're an extra nice person, you might not mind that your neighbors steal your WiFi. But having access to WiFi means potentially gaining access to any other information you have online, including information from your home security devices. Having smart security but not securing your WiFi is like locking the door while leaving it wide open. To avoid having your WiFi breached, secure your wireless router, hide and rename your network, make your passwords stronger, and install a good antivirus on your devices. In a time when technology is such a big part of life, home safety is synonymous with internet safety and it's important to consider these aspects when securing your space.
There are many simple steps you can take to keep your home safe from everything from burglary to fire damage. Making your home a safe place doesn't have to be a burden and using these tips will help you make home safety an easy new part of your life.
Expert in emergency fire and Hutto water restoration services, fire cleanup and Hutto water damage cleanup, mold removal, as well as carpet and upholstery cleaning services. Contributor to several restoration and cleaning blogs.