With Old Man Winter arriving, it's time to prepare for seasonal home and yard maintenance. You never want to ignore your deck — unless you relish splinters in bare feet, at best, and extensive repairs at worst.
The elements can pound your outdoor living space and make it a proper mess if you don't take precautions. Here's how to prevent deck damage from snow and ice.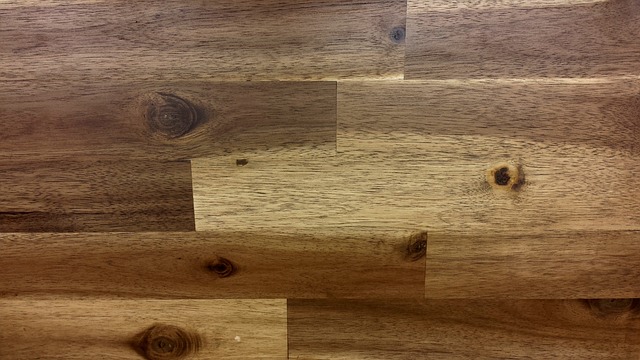 When staining deck boards, the decking should be clean and dry.
Apply a Sealant
If you leave raw wood exposed to the elements, it will warp and deteriorate. You need to apply a sealant after first giving your deck a thorough pressure wash. Ideally, you want a 50- to 90-degree day. Start in the morning so the sealer doesn't evaporate before penetrating. Once you apply it, you must stay off your deck for 48 hours.
If you recently built a deck or addition, be aware that it must set for 30 days. You might want to postpone adding on as winter approaches. If you're contemplating it, wait until a stretch of fair spring weather.
Deciding whether you need to apply a sealant depends on your decking material. It's important to check with your manufacturer to determine whether this is a necessary step. Composite wood decking, in particular, is easier to winterize than natural wood and will be resistant to mold and mildew throughout the season.
Cover It With a Tarp
Another method for preserving your deck from the elements is to cover it. After all, you probably invest in tarps for your outdoor furniture — why not go larger and protect the surface upon which it sits?
You'll want to use a heavy plastic tarp like the type used for pool covers. Ensure that you blanket all exposed surfaces so they don't warp or become discolored. You don't want a mismatched look.
Choose the Right Shovel
Make your snow shoveling tasks easier by getting the job done right. You can perform snow removal with a shovel, but the wrong tool will leave you with unsightly gouges and scratches. Plus, you could splinter the wood — and that's not fun while you're walking in the summer with bare feet.
Spare your aching back, and your deck from damage, by selecting the right snow shovel. Stay away from the types with forged edges — while these are ideal for scraping ice from driveways, they can damage your deck.
Depending on the depth and consistency of the snowfall, you might not need a shovel at all. A heavy shop broom can sweep away a light dusting of flakes, although they'll bog down in heavier drifts.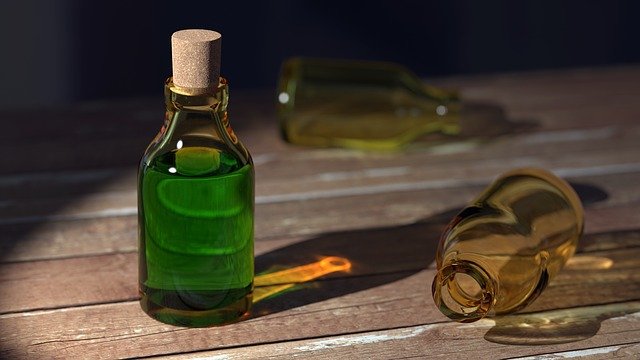 Salt water can ruin deck, grass and other areas around
Avoid Salt and Staining Chemicals
If you use rock salt to keep your driveway clear of snow and ice, you might think it's a no-brainer to apply to your deck. But not so fast if you want to preserve your structure. Rock salt dries out the natural moisture of wood, affecting the material's expansion and contraction and leading to rapid corrosion. Plus, you run the risk of tracking salt into your home and damaging wood floors in your interior, too. When this happens, you will need to call a professional for effective hard floor cleaning.
Instead of salt, some homeowners use chemical pellets to melt snow. While these do prove safer than the alternative, you need to read the label carefully and perform a test on a small, out-of-the-way area first. Some products contain dyes that can stain your wood.
Leave a Layer
Finally, if you've used the right material or sealed your deck, you can leave a thin layer of snow sitting. Doing so might protect your structure from damage better than trying to remove it.
Of course, if you barbecue all winter long or otherwise use your deck, you don't want to fall on your duff after hitting an icy patch. Look into runners you can use to provide traction — just please pick them up when you finish to avoid trapping moisture with nowhere to evaporate.
Prevent Deck Damage From Snow and Ice
Preventing deck damage from snow and ice requires only a minimal amount of preparation. Keep your outdoor living space clear this year with the tips above and enjoy a safer, happier season!
Evelyn Long is the editor-in-chief of Renovated, a home improvement site with tips for homeowners and contractors.
Expert in emergency fire and Hutto water restoration services, fire cleanup and Hutto water damage cleanup, mold removal, as well as carpet and upholstery cleaning services. Contributor to several restoration and cleaning blogs.