As you prepare for the day ahead, it's where you go to work on looking your finest. After a long day, it's nice to come home and take a warm bath. However, sometimes, homeowners are completely unsatisfied with the way it looks. The decor is way too mismatched and fussy; the vanity countertops are overflowing with cosmetics and toiletries and the lighting is doing absolutely nothing for your complexion.
So, how do you know when it's time for a bathroom restoration? Believe it or not, there are some obvious telltale signs. (Hint: like the ones listed above!) From outdated finishes and materials to harsh fluorescent lighting, here are the six signs your bathroom needs an update–pronto. Plus, here are some practical solutions to make it relaxing and posh and bring it into the 21st century.
1. Outdated Walls and Colors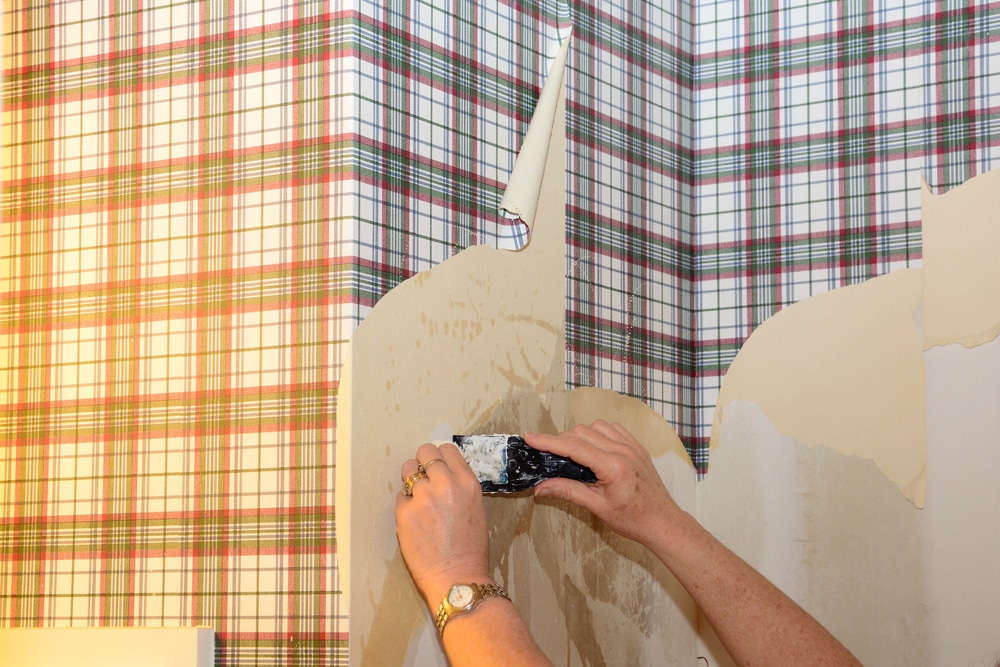 Source: BDoss928/Shutterstock.com
Trends are constantly changing, which makes it a bit hard to keep up. But there are pretty clear signs certain outdated trends are well past their prime. Some of these signs are in the decor and finishes. Strangely enough, the wallpaper trend has come full circle and is once again in vogue. But stick to a more modern pattern and avoid things like plaid.
The same goes for the wall color and color palette in general. There was once a time when avocado green or even pink was popular for bathrooms. Instead, aim for a lighter, muted, and neutral paint color and palette. If you are one to reach for the hottest new color trend, save it for the little things like accent hand towels and framed prints. But as a base, choose a neutral color palette that can complement everything. Paint is not your only option either. Use neutrals in bathroom tiles and other textures and patterns.
2. The Layout Feels Cramped
Older homes, as charming as they can be, do have their downsides. One of these downsides is a small bathroom. Today, homeowners love to spend time in the bathroom, treating it as a self-care space. But older homes were just not built that way.
To expand a cramped bathroom, it may need a complete renovation. But there are many other ways you can make a room appear bigger, such as adding organization and letting in more natural sunlight. You can also install a statement vanity mirror to make a room feel deeper than it truly is. Another trick, especially for super tight powder rooms, is to open up the flooring with a pedestal sink.
Of course, if you undergo a complete renovation, there are even more tricks. Open up that narrow window to let in more light. Also, you can add glass shower doors instead of a shower curtain to add more depth.
3. There Are Obvious Signs of Damage
A bathroom needs an update when there are undeniable signs of damage. But to the untrained eye, this can be hard to discover. For starters, always repair any leaky faucets, replacing the fitting or the whole set if needed. Leaking pipes and faucets quickly lead to water damage that will need to be restored by a professional. Also, check to see if there is any rusting of fixtures or limescale in the bathroom tub, too.
Smell corners and areas every so often, searching for anything off or musty, which is a sign of mildew. Unfortunately, mildew may lie beneath the tile's surface, requiring a complete bathroom renovation. One of the easiest ways to prevent mold in a bathroom is to install a fan to keep the space properly ventilated. Preventative maintenance is the key here! And as a general rule of thumb, if you cringe when guests ask to use your bathroom, it needs an update!
4. Inefficient Lighting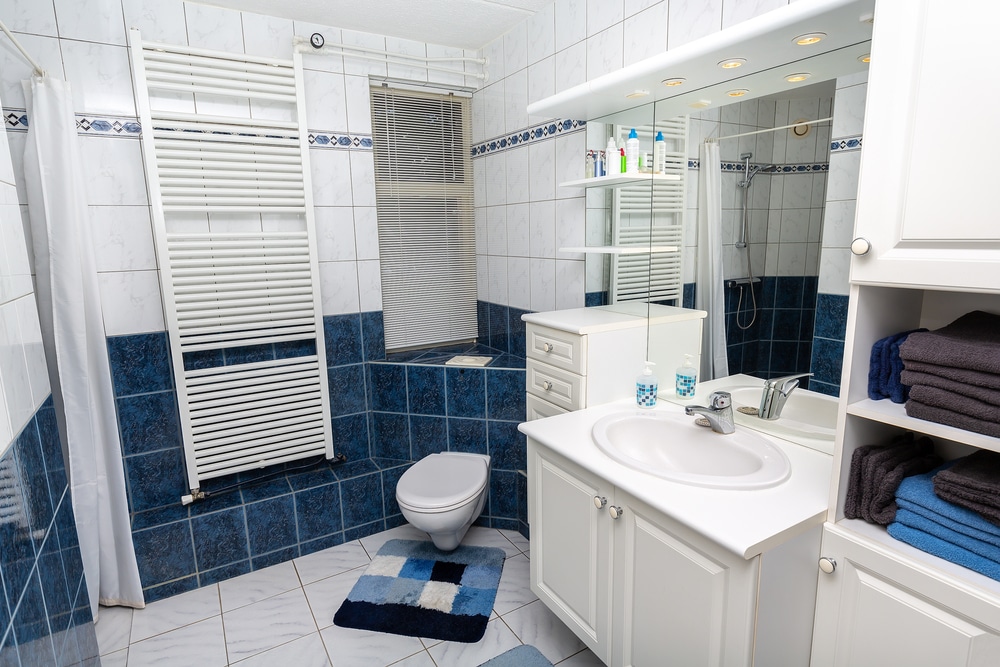 Source: Ben Schonewille/Shutterstock.com
Lighting plays such an essential role in a bathroom. If you still have fluorescent fixtures above a vanity, it's time for an update. Fluorescent lighting can be harsh against your skin tone, which can cause one too many cosmetic mistakes. On the flip side, you don't want a bathroom that is so bright it blinds you as you make your way to the shower every morning.
Instead, make sure your lighting is working for you, not against you, and offer some ambiance to the space to give it a spa-like vibe. Ideally, install recessed lighting on a dimmer switch and replace outdated vanity fixtures with energy-efficient sconces. If you have a window, take advantage of it, and allow in as much sunlight as possible. For those extra sunlit windows, however, install an opaque roller shade that softens that space while still letting in sunlight. Of course, during evenings when you sink into a soothing bath, keep out a few candles.
5. Lack of Storage Space
If your bathroom lacks proper storage space, this is a clear sign it needs an update. Install additional shelves to support stacked towels and washcloths. Replace pedestal vanities with something that has cabinet space and drawers to store toiletries and cosmetics. Make sure that everything has a designated place, including frequently used items like toothbrushes and the hairdryer. Keep toothbrushes in a cup and install a wall mount to keep the hairdryer close at hand. Having this type of organization can also keep a clutter-free space that makes it appear larger.
6. You've Outgrown the Size
Sometimes your bathroom simply needs an update because your kids or family have outgrown its size. If this sounds like your bathroom, consider a full bathroom renovation where you reconfigure the layout and move around or push back a few obstructing walls. Demolishing walls is not an easy DIY project, so hiring a professional is advised to complete the job efficiently. It's better to be safe than sorry so check with your local district to see if you need a permit before starting.
Ready for a Bathroom Update?
If you can check off even one of these signs, your bathroom needs an update. Whether you choose to go big with a full remodel or simply give it a quick makeover with new paint and lighting fixtures, it's guaranteed to make a huge difference! Put a little elbow grease into it and you can even increase the return on investment in your home.
Expert in emergency fire and Hutto water restoration services, fire cleanup and Hutto water damage cleanup, mold removal, as well as carpet and upholstery cleaning services. Contributor to several restoration and cleaning blogs.